What is Lifestyle Magazine?
So what IS Lifestyle Magazine all about?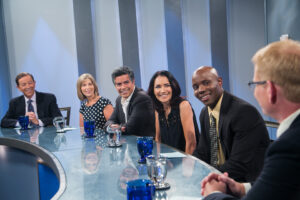 Lifestyle Magazine is a half hour television talk show focused on living a full, healthy and balanced life.  It is the second longest running show on air after "Meet the Press."  The show features panel discussions, interviews and demonstration segments focused on whole life health, which includes fitness, nutrition, relationships, outlook and more ways to promote overall health.  This multiple award-winning show reaches a wide age demographic and covers a wide variety of topics and was recently voted a Top 20 brand influencer for health & fitness on Twitter (above Shape Magazine, GQ and more) by analyst group Onalytica.
The show features 5 expert hosts:
Each episode our expert team is joined by notable guests on topics focusing on creating a healthy lifestyle using the 5 keys in AWARE – Attitude, Wellness, Activity, Relationships, and Existence.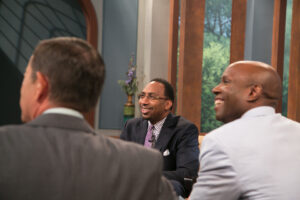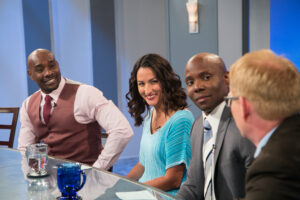 Lifestyle Magazine has a wide television audience of over 4 million viewers per week through several broadcast partners.  It airs on select ABC, NBC and other local outlets around the U.S. as well as The Family Channel, the Hope Channel, NRB network, and through syndication on many more networks throughout the U.S.  The show has its own Roku, AppleTV and Amazon Fire channels and airs on Truli.com, GEB America and several other digital content outlets for an additional 1 million+ viewings per month. The show also airs in Canada, throughout Europe, in Australia and New Zealand and in China.
Lifestyle Magazine has top-level guests that engage viewers like:
Buzz Aldrin – Morris Chestnut – former NBA star John Salley – Esai Morales – Kevin Sorbo – Ed Asner – ESPN analyst Stephen A. Smith – CNN's Christie Paul – Grammy Winner Gretchen Wilson – Tim Conway – President Jimmy Carter – Louis Gossett Jr. – Della Reese, fitness mega-entrepreneur Bill Phillips and a wide variety of professional experts and authors.