Executive Team
The Lifestyle Magazine Executive Team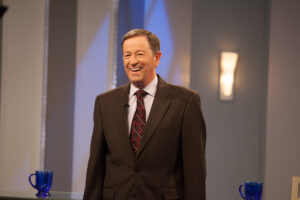 Mike Tucker – Executive Producer
Mike Tucker is the Speaker/Director for
Faith For Today
Television, the oldest religious television broadcast in the world. He has directed Faith For Today since 2004 and is co-host of the ministry's flagship program,
Lifestyle Magazine
. During Mike's tenure as Speaker/Director,
Lifestyle Magazine
has expanded its viewership worldwide to over 4 million viewers per week on a multitude of television channels and digital broadcast partners. Mike is also the host of
Lifestyle Magazine
's special relationship-focused episodes "
Mad About Marriage
" and the live marriage seminar created as an offshoot of the positive reaction to the shows.
---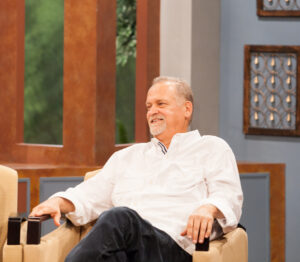 Jeff Wood – Producer
Jeff Wood has over 30 years of film and television experience. He's been a producer, film director and editor working with people like Hal Holbrook and Anthony Hopkins among many others over his career.Having co-created the award-winning
Lifestyle Magazine
over 30 years ago, Wood has produced over 500
Lifestyle Magazine
shows. Jeff has shepherded
Lifestyle Magazine
through changes in format and hosts, all while keeping the production ministries goals to bring positive, helpful, informative content to the viewer's as the focus. With Jeff at the helm,
Lifestyle Magazine
continues to be a highly respected "whole person" health show. To contact Jeff Wood about a project or with questions about the production of
Lifestyle Magazine
, direct an email to his attention at
[email protected]
---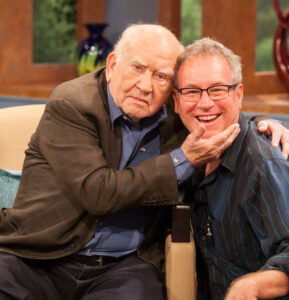 Chauncey Smith – Network & Station Director
Chauncey Smith has worked with
Lifestyle Magazine
for over 20 years handling their network and station relations. During that time Chauncey has also worked with the production team in a variety of ways, assisting with guest research, booking and talent coordinating for the show as needed. Currently Chauncey is working on expanding the reach of
Lifestyle Magazine
to broadcast outlets all around the world in both the television and digital spaces. For more information on how to air
Lifestyle Magazine
on your station or network, contact Chauncey at
[email protected]
---
Monique Roy – Associate Producer
Monique Roy joined the Lifestyle Magazine team several seasons ago. She began as a show researcher and by booking guests. Over the years her role expanded to serve as a show writer and associate producer.