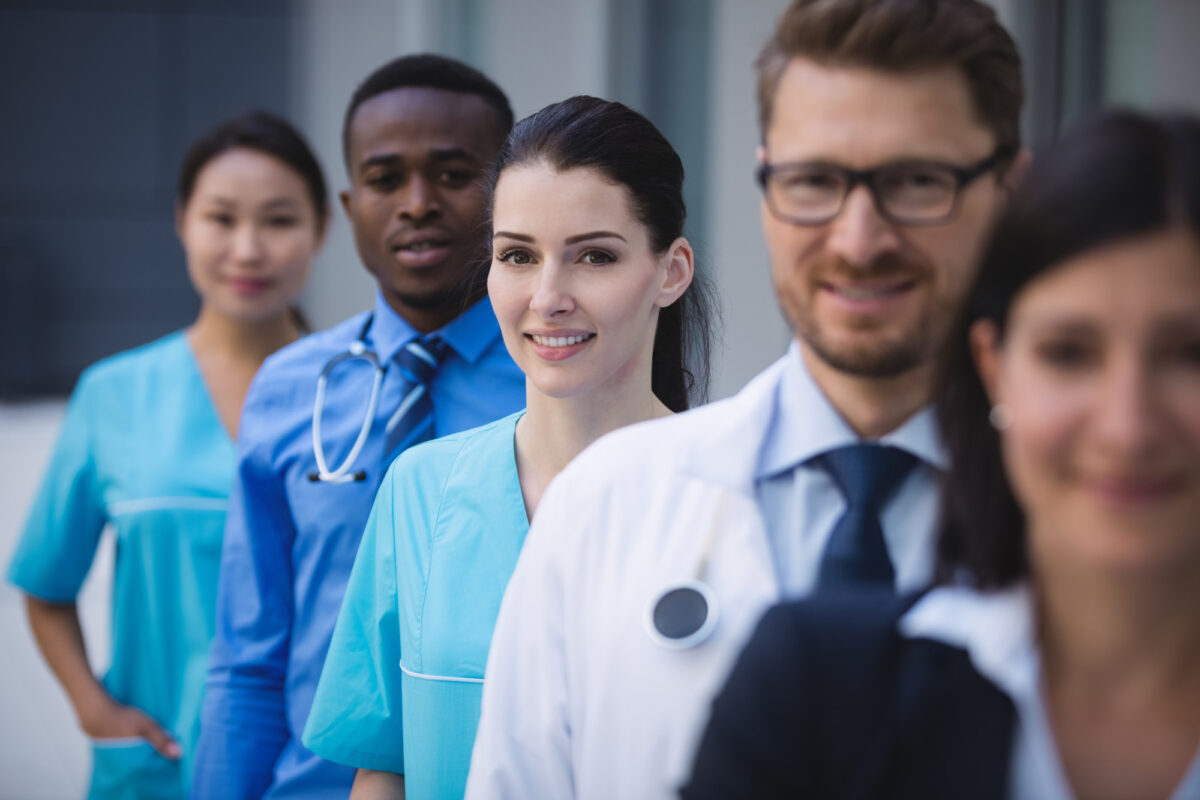 June 2, 2022
5 In-Demand Careers After The Pandemic
Please enjoy this week's guest post written exclusively for Lifestyle Magazine by Sophia Emma on five in-demand post-pandemic careers!
During the height of the COVID-19 pandemic, The International Labour Organization's ILO Monitor revealed that approximately 114 million jobs were lost. Working hours were also drastically reduced to the point that even those who remained employed found their per-hour-pay being cut.
Interestingly, though, as the world bounces back from this unprecedented crisis, employment opportunities are thriving more than ever. As of 2022, there are now over 11 million job openings, the highest ever on record. Among all these professional opportunities, here are the five careers that are more critical and in-demand than ever before:
Nurse Practitioners
Nurse practitioners (NP) have a projected job growth rate of over 52%. They're especially critical today because aside from their skills in patient care and bedside manner, they're also trained in more advanced areas like patient assessment, diagnosis, and treatment. This puts them in a unique position to also satisfy the physician shortage.
What's more, Maryville University's Mariea Snell, the assistant director of the doctor of nursing practitioner (DNP) programs, explains that NPs are also best positioned to address rural healthcare issues. Because many remote communities rely on telehealth services, NPs play a key role in effectively delivering accurate, updated, and compassionate care through these platforms. Since NPs can double up as a nurse and primary caregivers, far-flung patients can maximize their telehealth consultations. Over time, as healthcare demands and tech evolves, NPs will continue to be essential bridges between patients and professionals.
Fitness Instructors
Post-pandemic surveys reveal that 60% of Americans want to feel healthier, especially since the pandemic slowed down lifestyles.
Thanks to this new zeal for fitness and health, fitness instructors have become very popular across the board. In fact, U.S. Bureau of Labor Statistics research shows that the current job outlook for this particular profession is a whopping 39%. This reflects a nationwide demand for professionals who can aid in achieving better diet and exercise goals. As an added bonus, since the educational requirements for fitness instructors can vary greatly, a lot of opportunities are opening for those looking for a career shift, or had no opportunity to attend college.
Information Security Analysts
While digitalizing was necessary during the pandemic, the process also presented new opportunities for cybercriminals. As a matter of fact, since the pandemic began, the FBI has reported a 300% increase in cybercrimes. Because of this, information security analysts have become the digital space's biggest must-have. To date, there are almost 500,000 cybersecurity-related jobs open in the country. Furthermore, according to Oklahoma City Community College's Vince Bridges, the college's vice president for academic affairs, cybersecurity jobs are some of the fastest-growing and highest-paying in the job market. On average, this field is expected to grow by another 33% by 2030. Meanwhile, the median salary is almost $90,000. As more valuable information and transactions migrate online, the demand for cybersecurity experts will only continue to rise.
Data Scientists
The rise of data has become unstoppable as industries have realized the invaluable insights it can bring. Just last year, investments in data analysis topped $215 billion. That said, data can only be optimized with the help of data scientists. As experts in this field of science, they are able to mine, organize, assess, and interpret data for the benefit of their organization. This can thus drastically reduce risks and improve outcomes. Data scientists must be able to understand mathematics, algorithms, market trends, and analysis software (just to name a few), so it's a demanding job. Additionally, because the fields that rely on data are diverse and expansive, an estimated 11.5 million jobs will open up by 2026.
Educators
Recently, UNESCO estimated that about 69 million teachers are needed within the decade to meet global education needs. An option that's being explored to alleviate this issue is to turn to more retirees who can join teaching staff departments. This is among colleges and universities, especially, retired professionals who can teach specializations. This approach hits two birds with one stone. Firstly, it helps address the need for more teachers. Second, it helps a growing number of retirees concerned about finances. As per a Bankrate poll on retired workers, 38% chose to return to work, while another 35% say they have to in order to make ends meet. Since the population of active teachers continues to dwindle yearly, more retirees entering the profession may soon be the norm.
The pandemic's effects on the workforce are nowhere near over. Thankfully, though, we're at a point where more opportunities than challenges are emerging. For professionals looking to take advantage of the "new normal" or aiming to try out a new field, there is no better time than the present to make the shift.
(Article written exclusively for Lifestyle Magazine by Sophia Emma)
Doctor team photo created by wavebreakmedia_micro – www.freepik.com