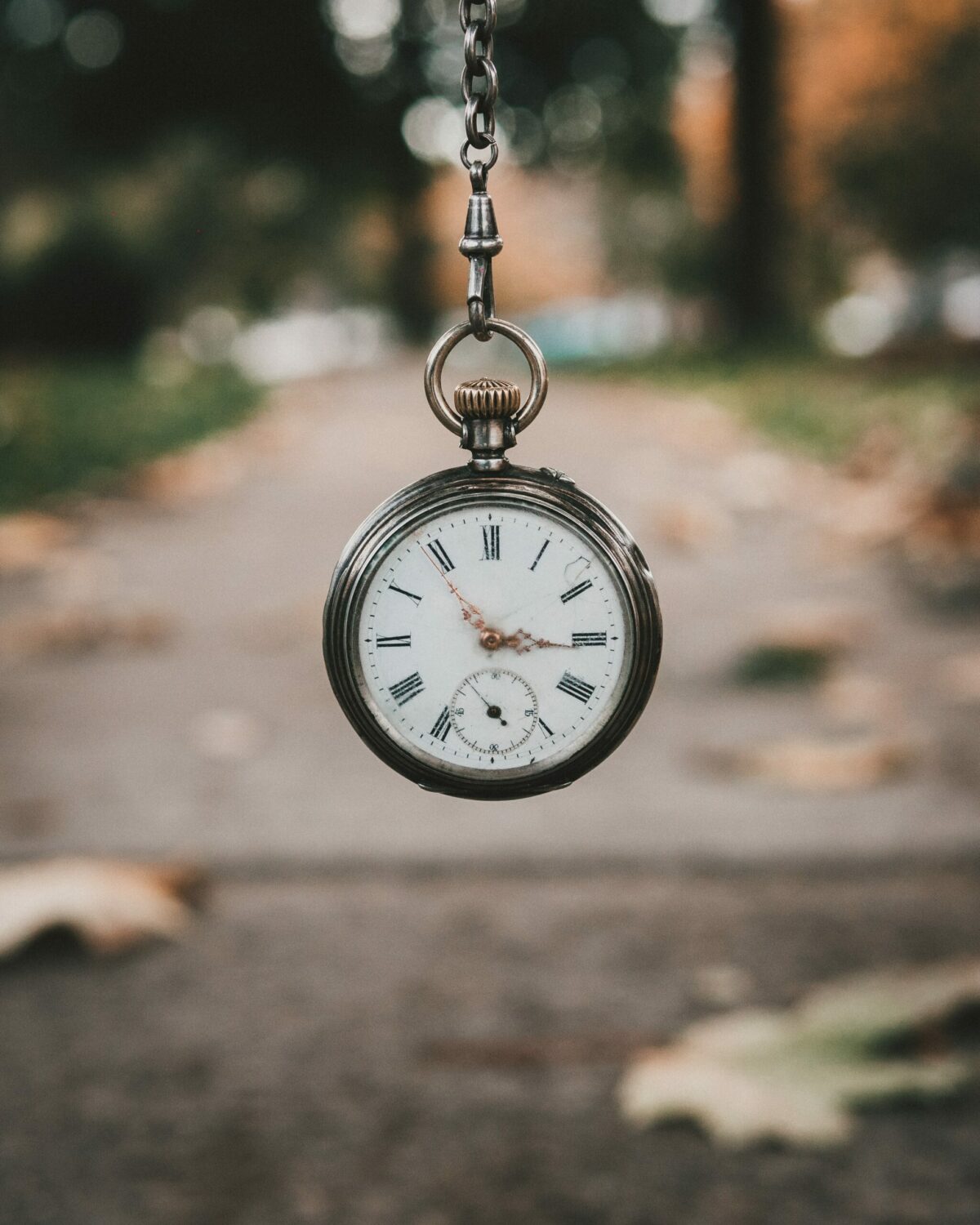 March 9, 2023
Time = Life: Taking Charge Of Your Time
Time-stealers are everywhere. You can start the day with good intentions but get derailed quickly by disruptions and distractions that drain time and energy.
Life is hectic; whether rushing to get the kids to school or yourself to work, you can fall behind fast and play catch up the rest of the day. The day can feel like a total loss before it even begins.
It's hard to keep your precious minutes from being robbed.
We all face similar challenges with work and life demands and relationships to nurture. And it's easy for any of the three to intrude on our schedule, especially since they're so important.
One of the Biggest Time Robbers
Failing to organize and manage our time is a massive time thief. Life happens, but even so, we must structure our day.
How often have you started the morning with a prioritized list of things to do, but by the end of the day, only one or two items have been crossed off because of the unexpected?
You get everyone up, get dressed, and make breakfast. Afterward, you go to load the dirty dishes in the dishwasher but realize it hasn't been emptied or you've run out of dishwasher soap, so you put it on the list and keep plugging away—no big deal. While getting a glass of water before opening your laptop to start your project, you notice the kids have left their dirty clothes all over the floor; you spend twenty minutes sorting clothes and starting laundry. As you wander from room to room, you see a light bulb that needs to be changed or something to be put away.
By the end of the day, you've changed a lightbulb, put a few things away, taken unexpected calls, and replied to emails, but the dishes are still dirty, and you never got around to your project, your top priority for the day.
Whatever your circumstances might be, sticking to a schedule isn't easy.
It's time to take charge of your time and manage your schedule to increase your effectiveness and improve how you feel at the end of the day.
It's important to be aware of how you feel throughout the day and at the end of the day because if you feel overwhelmed and stressed, your productivity will suffer, not only that, you just won't feel happy about your life. 
Organizing our time realistically (not cramming too much into the day) helps boost feelings of productivity and reduces burnout and stress.
Time Management Strategies
Successful leaders and entrepreneurs see time management strategies as tools, and they use them. Is their execution always perfect? No, but at least they have a plan.
They start with the end in mind and work backward, setting goals accordingly. Once they've set goals, they schedule tasks in their calendar and do everything within their power to stick to their plan, ruthlessly saying no to anything that doesn't move them forward, if at all possible.
They notice how much time it takes to complete specific tasks so they can organize their time more efficiently in the future.
Time is a kind of currency that we spend to make dreams come true. Sometimes, we can delegate tasks to free up time.
Other Major Time Wasters
Email can be a huge waste of time if checked every ten or fifteen minutes throughout the day. Turn off notifications, and check email only two or three times during the day if you're industry allows it.
Social media, mindless surfing, and games are time wasters, too. Do those things after you've met your priorities unless social media and researching stuff is essential to your job. Otherwise, leave those things for the evening.
Commit
Time robbers will always be with us, but that doesn't matter because we're in charge of our time.
Organizing our time and using it wisely is our responsibility.
Time = life.
Commit to using your time wisely and effectively to get the most from your daily activities and have enough time to spend with your family, friends, and things that matter so you can have the time and energy to unlock your best life.