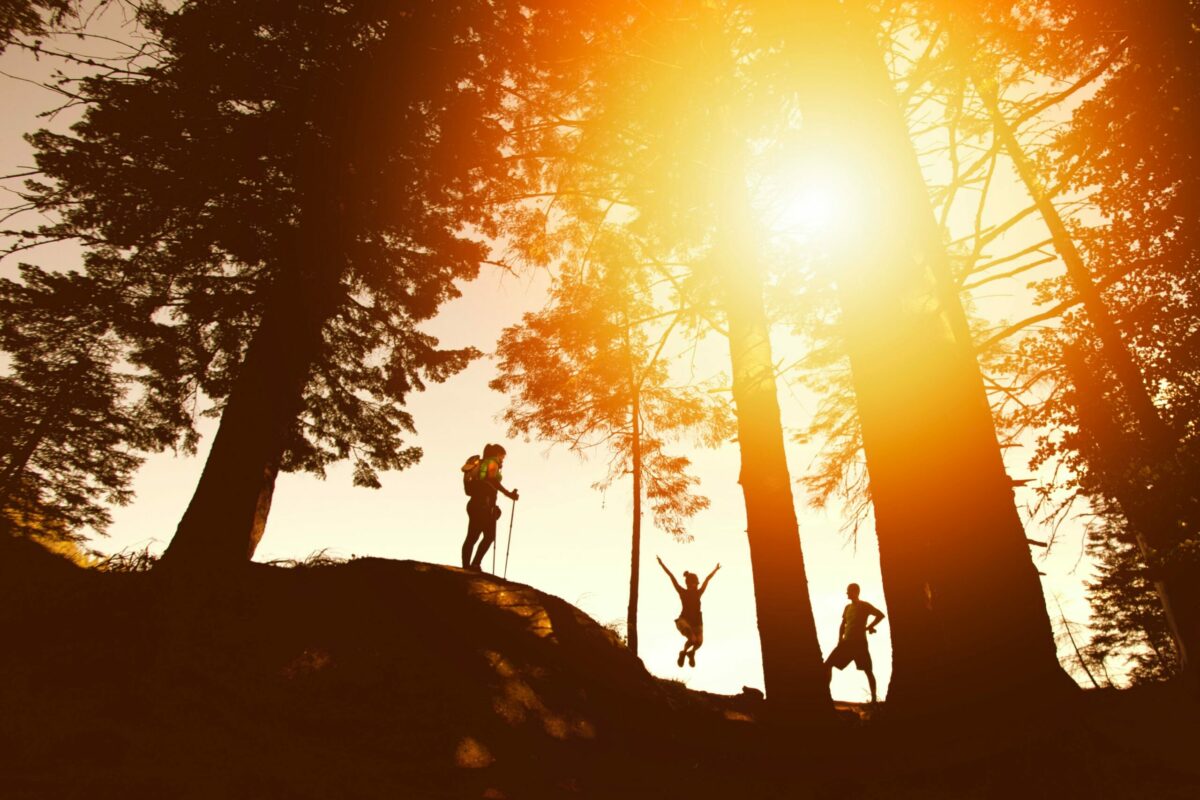 July 28, 2022
5 Gym-free Ways To Stay In Shape!
Although the gym has just about everything you can imagine to get in the best shape of your life, it's not everyone's cup of tea, despite easy access and affordable membership fees.
Some people are self-conscious and feel uncomfortable working out in front of people.
For others, logistical issues such as transportation or travel time make the gym a no-go.
While still others just don't like training inside because they're the outdoors type who likes fresh air and wind on their face.
The gym isn't for everyone. Fortunately, there are many ways you can stay in shape without ever having to step foot in the iron jungle. Here are five great gym alternatives.
Walking and Hiking
Walking is going through a kind of rebirth in the fitness world. It's easy on the joints, reduces stress hormones, and enhances metabolic processes. We were made to move, and walking was intended to be the main mode of transportation.
Whether it's a twenty-minute walk around your neighbor or your favorite places in nature, like the beach or a park, or a day hiking your favorite trails, walking and hiking are great for your mental, emotional and physical health, especially if you invite a friend along.
Don't underestimate the wellness and mood-boosting benefits of short walks (20 minutes or less), vigorous hikes, and even adding a few minutes of power walking to your walk. Anything from a brief stroll to an energetic hike will most certainly be worth the time and the effort.
Donate Your Labor
Don't overlook the wellness benefits of volunteering your "labor" to a charitable organization in your area that would involve a healthy dose of physical activity. Whereas some people might enjoy recreational sports on the weekend, others might enjoy supporting a worthy cause like a community garden or Habitat for Humanity; you get the idea.
Those activities impart the "helper's high" many volunteers report experiencing. It makes you feel good knowing you're making a difference. Plus, you're personally benefitting from the physical activity. You will feel good on the inside and outside!
Go online and search for volunteering activities in your local area, or check with the Chamber of Commerce or a faith community.
Household Cleaning Counts
There isn't anything easy about washing the car, sweeping, vacuuming, mopping, and other household chores! If you don't believe me, use your fitness tracker to check your heart rate and count calories next time you clean the floor.
Why not don your workout clothes and shoes, put on your favorite music, and move with purpose as you speed through your chores!
Join a Team
Almost every sizable town has sports leagues for adults, from hockey and basketball to softball and even cycling groups. And don't worry – even if you're the kid who wasn't exactly picked first, you'll be able to find something that matches your skill level and athletic ability. 
You'll find yourself looking forward to the games and spending time with your teammates. Not only will you improve your physical health, but social interaction will also boost your emotional and mental health.
If you try a sport and don't like it, try something else. Keep exploring until you find a sport and a team that clicks.
The Obstacle Course
Have you noticed how popular outdoor obstacle courses are becoming? They even have contests. Options are available for all fitness levels, too. 
Many are themed; perhaps you've heard of some of them, like Tough Mudder, Zombie Mud Run, Spartan Race, etc. Training for them will give you a great workout, not to mention how fun it is to compete in the races; it's just you against the obstacle course and a few hundred other people having fun in the mud! Search online for options in your local area; just be sure to enter the name of your town for options conveniently located near you.
It's okay if the gym isn't your thing. There are plenty of other ways to get in shape and stay fit that suit your temperament and lifestyle. So have fun and start exploring as you continue to unlock your best life!