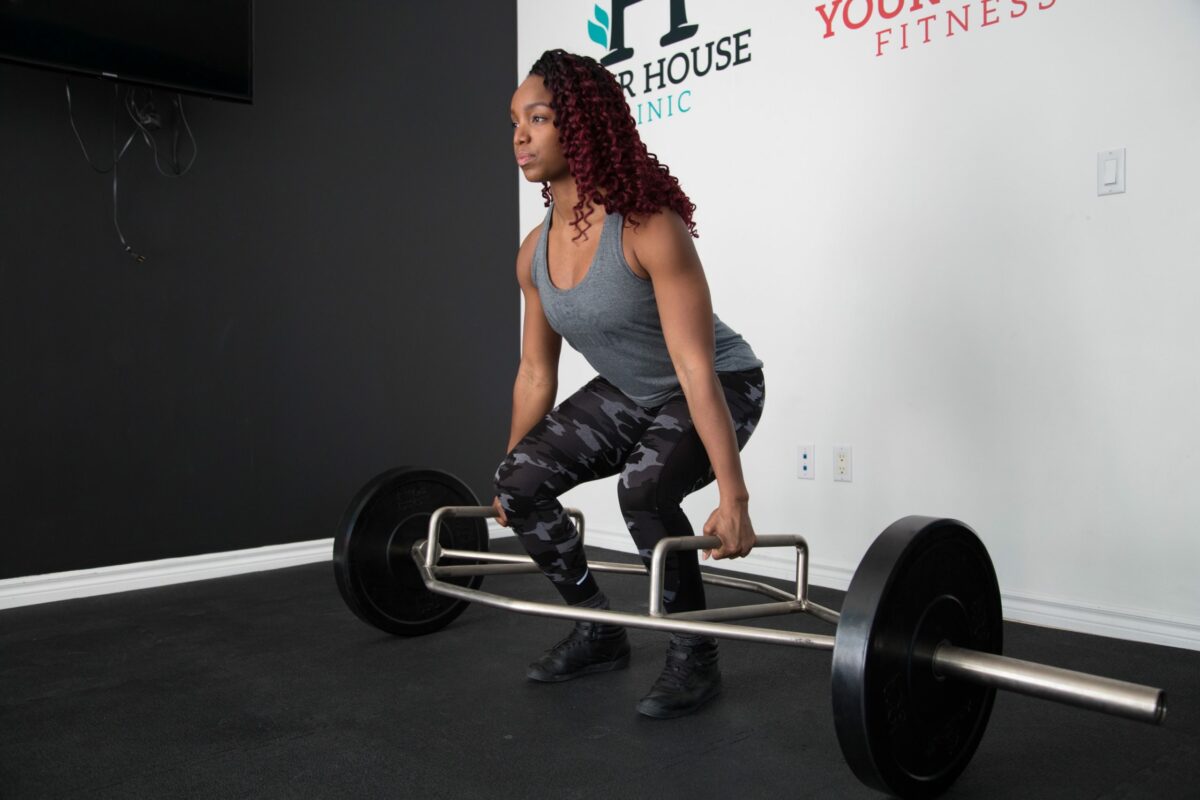 February 6, 2020
Get a Better Workout in Less Time
Some people really love working out, but most want to get their workout done as fast as possible. They're always looking for the ultimate bang-for-your-buck workouts that get them the best results in the shortest time!
Compound exercises are the easiest way to take your workout from good to great without spending more time in the gym. Working multiple muscles at the same time will help you to gain more muscle and burn more calories in less time.
Here are three of the most effective and time-efficient compound exercises.
Burpees
The best thing about burpees is that they require nothing but your bodyweight so you can do them anywhere, at any time. They are great for conditioning and strengthening your entire body.
Burpees can be a bit challenging for beginners, but that doesn't mean you shouldn't try them. Just add a squat in between the standing and the plank position.
Start the exercise by standing straight, then squat and place your hands on the floor in front of you and jump backward. If that's too hard, replace the jump with a walk back. Lastly, jump forward and stand up (or drop to your knees, step forward, and then stand up).
Dumbbell Deadlift
Deadlifts are a great exercise. They target the hamstrings, glutes, lower back, upper back, and core muscles all at once, leading to huge improvements in strength and stability. This exercise improves posture and makes it easier to perform daily tasks. Lastly, deadlifts are the ultimate time-saver. Instead of using three different machines, you can get the same workout with just a pair of dumbbells.
To perform a dumbbell deadlift, stand with your feet shoulder-width apart while holding a pair of dumbbells at arm's length, brace your core and lower your torso until it's parallel to the floor keeping the dumbbells as close to your legs as you can throughout the movement (don't arch your back; keep it flat/straight).
Squats
Contrary to popular belief, squats don't just work your glutes. They also work your quadriceps and calf muscles. Squats help you build lean muscle, burn fat, strengthen your bones, and build endurance. They're really easy to perform and can be done with or without weights.
To do a proper squat, stand with your feet a little wider than hip-width, sit into a squat position, keeping your chest up and your shoulders back. To avoid injury, keep your feet angled out about 30°. Also, start by mastering a regular squat before moving to weighted squats.
The best compound exercises put multiple muscle groups and joints to work in a single move. Therefore, by combining multiple compound exercises, you can get a good workout without spending hours in the gym.
Photo by Sergio Pedemonte on Unsplash
Photo by Your House Fitness https://www.yourhousefitness.com/