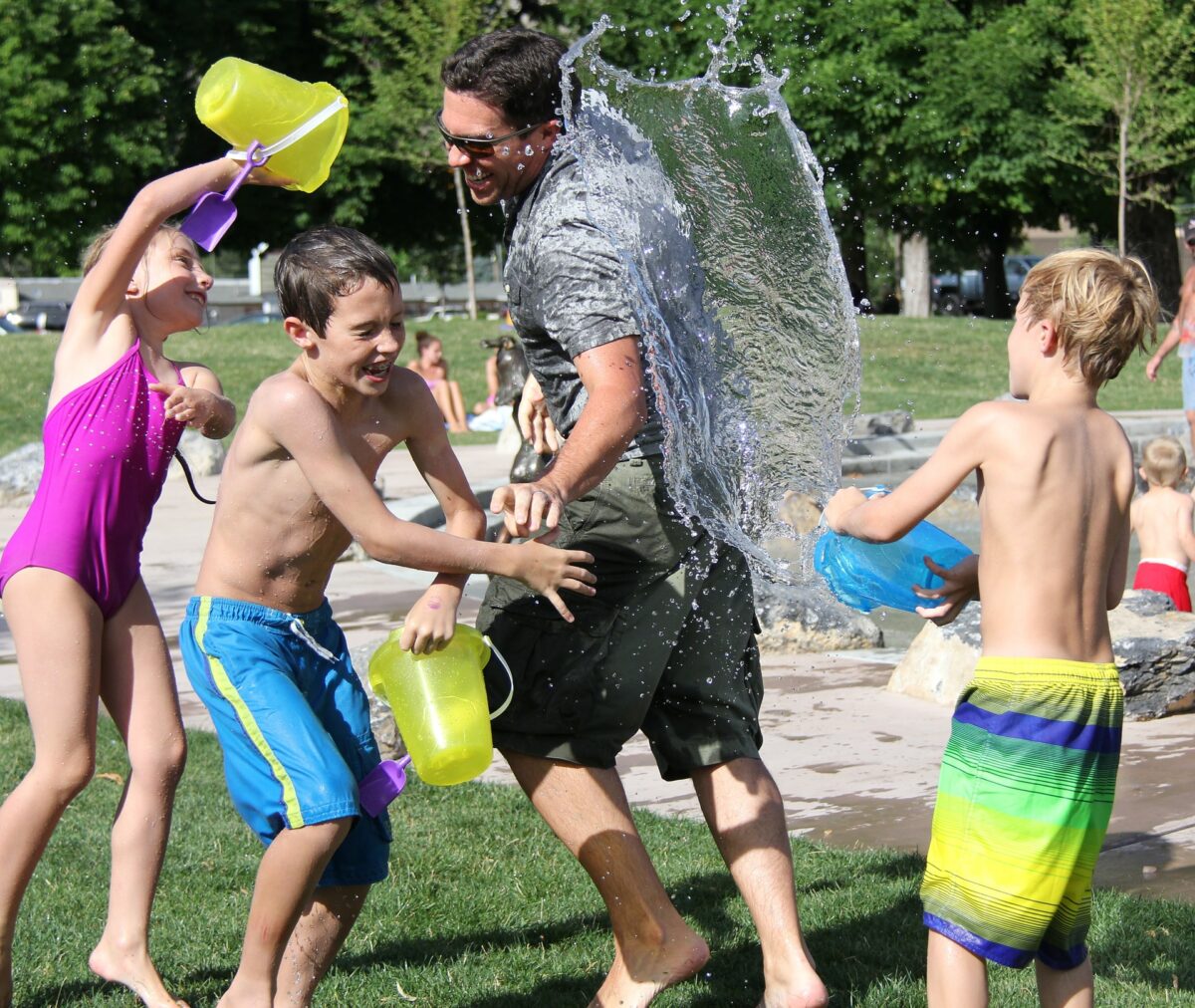 March 21, 2019
Raising Fit Kids & Teens
Raising
Fit Kids & Teens
Physical activity is such an important part of
a child's development. Sadly, less than 25% of American children get the
recommended 60 minutes of moderate to intense physical activity a day.
Most kids and teens have too much screen time
and too little physical activity. As a result, one-third of American children
are overweight or obese.
Raising fit kids in today's society is no easy
feat. Many homes have limited space for kids to roam and play, and schools are
cutting back on physical education.
However, the benefits of physical activity on
a child's development far outweigh the inconvenience of accompanying the kids
to the park or driving them to soccer practice a couple of days a week.
Why
Kids Need Exercise
Active kids are less likely to be overweight
or obese. They have more muscle strength and stronger bones, and are less
likely to suffer from high blood pressure, heart disease and Type 2 Diabetes.
Active kids also have higher test scores in
reading and math. This is because aerobic activity supports the development of
essential brain structures and neural connections.
Lastly, kids who exercise are less likely to
suffer from anxiety and depression. Frequent physical activity stabilizes their
moods and improves emotional response, making life a lot more enjoyable.
How
Much Exercise do Kids Need?
The amount of exercise kids need varies
depending on their age. School-age kids and teens need at least 60 minutes of
moderate to vigorous physical activity every day. Preschoolers, on the other hand, need
120 minutes of active play per day, whereas toddlers need 60 minutes of active
play.
What Kinds of Exercises are Suitable
for Kids?
When
adults talk about exercise, the first thing that comes to mind is the gym.
However, for kids, exercise doesn't mean running on a treadmill or lifting
weights; it just means being physically active.
Play-based activities are totally adequate for kids under the age of five. This could be anything from dancing to music to playing tag as long as it gets them moving, increases their heartbeat and improves their flexibility. Play-based activities are fun, inexpensive and can involve adults.
Older kids require more structured exercise like a class or a team sport. This helps them to develop specific skills such as dancing, soccer, gymnastics or swimming. In addition, interaction with other kids improves their social skills.
How to Get Your Kids to Exercise
Getting
kids to exercise can be a real challenge. Many of them would happily forgo
physical activity in favor of more screen time!
The most effective way to get your kids to exercise is to adopt a healthier lifestyle yourself. Exercise regularly as a family and enjoy outdoor activities; be a positive role model for your kids. Also, make it fun so they keep coming back for more!