Managing Ulcerative Colitis
Guest:
John York and Dr. Benedict Garrett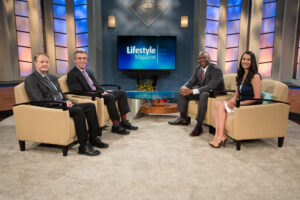 It can come on gradually or suddenly. The symptoms can disappear, only to come back months or even years later. It can make you feel tired, nauseous. It can even be painful. I'm talking about ulcerative colitis, and 1.6 million Americans are affected by it.
Our first guest, John York, has starred on General Hospital as Max Scorpio since 1991. He's also had ulcerative colitis for over 44 years. Our expert guest joining him is Dr. Benedict Garrett. He is board-certified in Internal Medicine and Gastroenterology. He received his medical degree from the UCLA School of Medicine and is currently a member of the Providence St. Joseph Medical Center staff.
Free Offer: Living with Ulcerative Colitis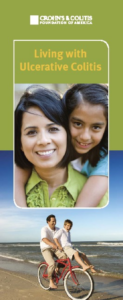 Offer Code: LWUC-T-F-401
Offer Description: Brochure from Crohns and Colitis Foundation of American Living with Ulcerative Colitis.
More Information:

Twitter: @JohnJYork
Website:
http://www.digestivehealthdoctors.com/
https://insitedigestive.com/