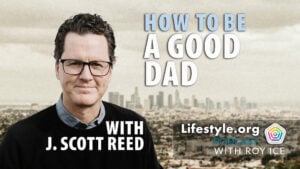 In this episode of the Lifestyle.org Podcast, host Roy Ice is joined by author J. Scott Reed to discuss his new book, 'The Power of a Dad.' Reed shares insights into the importance of fatherhood and how it positively impacts children and the statistics when dads aren't engaged in their children's lives.
Reed also talks about his newest venture co-leading a house ministry in Los Angeles that focuses on bringing sons and daughters in the arts and entertainment industry together to create a sense of belonging and support for young individuals in these industries.
Tune in to this inspiring conversation as Reed shares his personal journey and sheds light on the power dads have in shaping lives and communities.