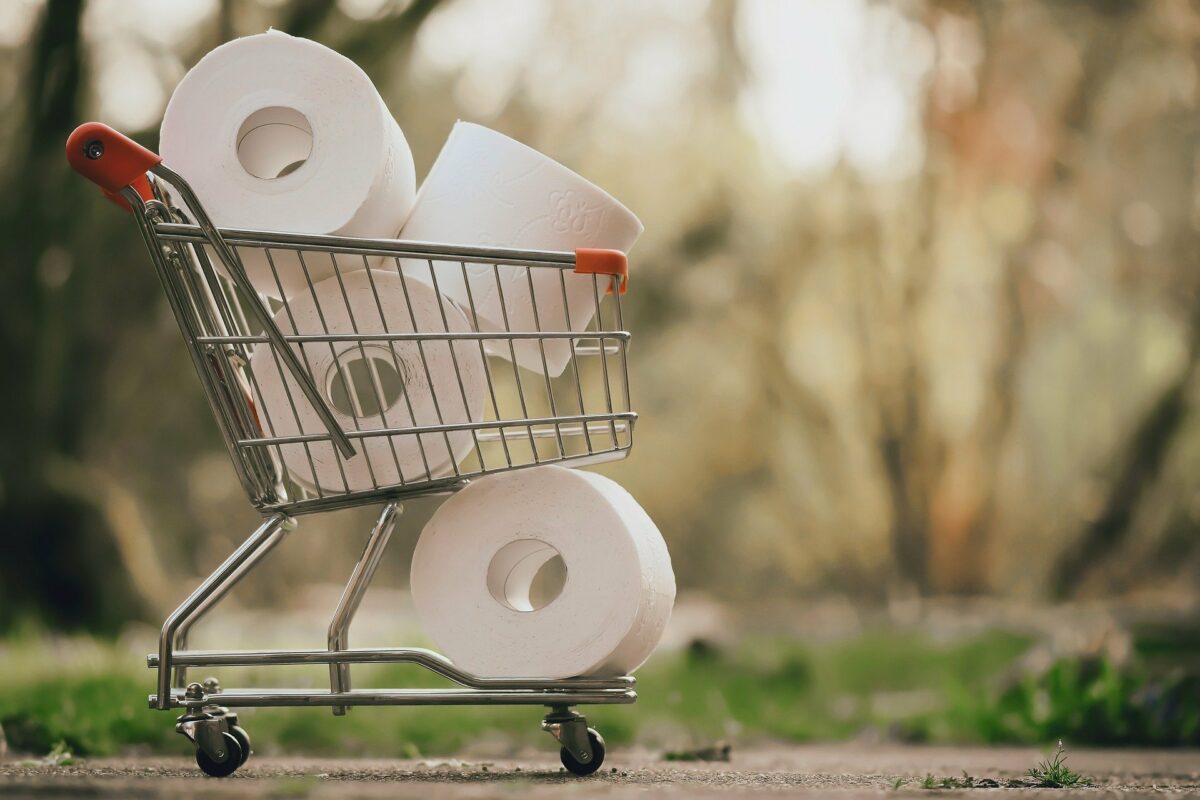 April 22, 2021
The Pandemic Aftermath: Anxious & Afraid
How many times have we heard this year that life will never be the same after the pandemic aftermath of 2020? Or phrases like, "during these uncertain times" or "this is our new normal"? One thing is for sure, COVID-19 has left its fingerprint on history. Much like a hurricane reshapes a coastline, the pandemic has reshaped our lives.
Consider what we've been through and experienced in recent months, from social distancing to mandatory mask-wearing and the closure of businesses, recreational areas, public areas, gyms, and even parks. And let's never forget the countless loss of life.
When you consider everything, death, economic insecurity and devastation, uncertainty, distrust, schools in many states being closed for months, it's no wonder so many people are battling fear and anxiety.
Uncertainty has always been a part of life. But it feels even more so now than ever before. People need to feel safe. They want to feel in control of their lives. The events of the past year have left many with feelings of stress, anxiety, and powerlessness.
4 Ways to Guard Your Outlook & Keep Your Sanity
Even when we're not battling a pandemic, uncertainty is a part of life. If we've learned anything from COVID-19 and how governments and businesses reacted, it's that, to a large degree, our sense of security was an illusion. We've come to realize that we can't assume that certain things, like jobs and access to employment, will always automatically be there for us.
So if you feel, or have felt, worried or anxious, cut yourself some slack. Life might return to the way it was pre-pandemic, or it might not. Who knows? But you have the power within yourself to stay hopeful and positive. Consider these tips:
Be Grateful
Without minimizing the tragedy and loss that so many have experienced, what are some blessings you enjoy daily? Don't overlook the small ones. Have you had more time to connect with friends or loved ones? Perhaps even a little more time to enjoy your pets? Perhaps you've had the chance to work on a project you've been putting off or write the great American novel. Maybe the pandemic has helped you realize what matters most to you – that you were taking certain things for granted.
Gratitude unlocks joy and hope. Despite what you might've lost, what are some things for which you can be grateful? Gratitude is a pillar of emotional and mental health. An optimistic outlook does wonders for your overall well-being.
Structure Your Day
Many people have been forced to throw their daily routines out the window. So what? Make a new one – perhaps one that's more suited to your wants and needs. Open your favorite calendar or notebook, and design a schedule. Include your responsibilities AND goals, and dreams. Scheduling your day imparts a sense of control. Plus, it gives your day purpose and meaning and promotes productivity. Trade worry for peace of mind by taking control of your day. By taking control of your day, you take control of your life because time = life.
Make Relationships a Priority
Stay in touch with colleagues and loved ones via technology if necessary. Although face-to-face is better, it still isn't possible for everyone just yet, especially with office buildings in certain states still being closed. So use technology to stay connected with people you care about.
Do whatever you can to avoid social isolation at all costs.
Connecting with friends is a great way to cope with fear and anxiety. And it's fun, too! Initiate contact. Don't wait for them to reach out to you.
Take Care of Yourself During and After The Pandemic
Self-Care Ideas:
Enjoy a hot bath or soothing shower
Journal
Meditate
Take relaxing walks in nature
Plan family dinners/meals
Focus on faith/spirituality rituals and practices
Listen to inspiring music
Engage in physical activity either at the gym or at home
Limit watching negative news
Connect socially regularly
Read
Volunteer
Start a side business – pursue your dream!
Set aside time for your passions and interests
If you have a partner, enjoy mutual massages
Remember: YOU are in charge of your life. It might not feel like it when restrictions are forced upon you. But it's up to you how you manage your response and lead your life.
Have faith in yourself. And be a pillar of strength and encouragement for others. The pandemic has been scary for a lot of people. You're not alone. We're here to support each other – to make someone's life better.
Do what you can to stay healthy, be positive, help others, and take care of yourself. These simple practices will safeguard your well-being and keep you sane because they put YOU in charge of your life, taming fear and worry during the pandemic and its aftermath.
Let your faith and courage, not your worries and fears, define your life and shape your future.