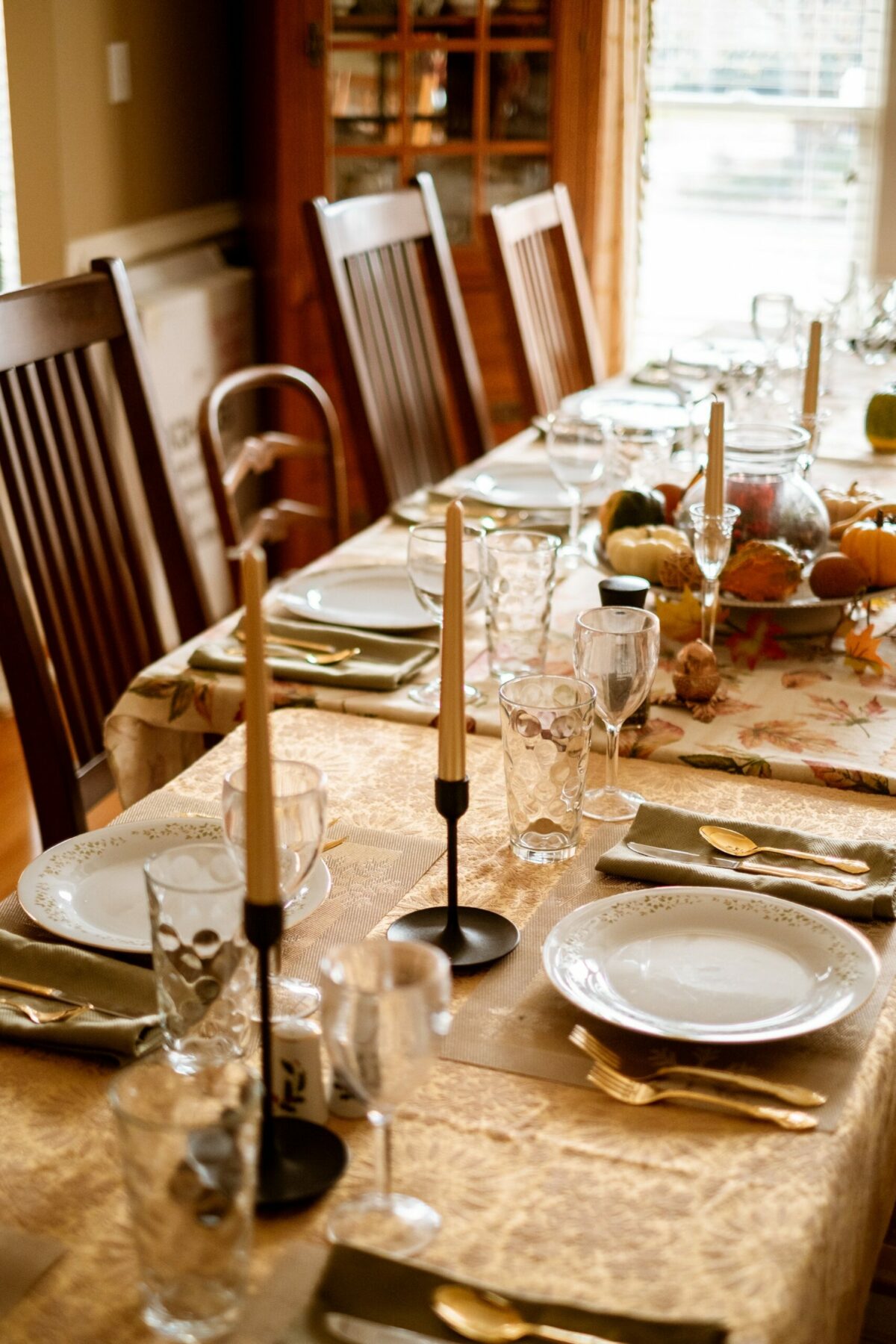 November 24, 2022
To Be Thankful, Or, To Be Grateful?
We hear the words "gratitude" and "thanksgiving" so much that I wonder if they've become little more than self-help platitudes and warm-sounding seasonal cliches.
Have we lost a meaningful appreciation for the true spirit of thankfulness and gratitude? And what do they really mean anyway, aren't they the same thing?
Emotion And Attitude
Gratitude comes from the Latin word gratus, which means "thankful, pleasing."
Thankfulness is an emotional response. It's easy to feel thankful for happy news, a desired gift, or an answer to prayer. Thankfulness can be a feeling that fades with time because it's based on temporary situations and circumstances.
Gratitude, on the other hand, is a value – a standard; it's a way of life. "Where thankfulness is an emotion, gratitude is an attitude of appreciation under any circumstance. Gratitude involves being thankful, but it is more than that. Gratitude means expressing thankfulness and being appreciative of life daily even when nothing exciting happens."
So much about life boils down to the power of choice, beginning with what we choose to focus on, but, as importantly, what we choose not to focus on. Willie Nelson said his life turned around the day he started counting his blessings.
Living With A Gratitude Attitude Is A Choice
Choosing not to focus on life's inconveniences, being slighted or treated unfairly, or on our loss, pain, and regret doesn't make them magically go away. But focusing on our blessings makes us a bit more appreciative and life a little less gloomy and a little more joyful.
Focusing on our losses, failings, and problems is a choice; it's an attitude – a mindset orientation that fills our lives with restriction, stress, and misery, but a gratitude attitude ignites hope, making life a blessing to ourselves and others.
Search For Your Blessing
We always have a choice: We can focus on the darkness or the silver lining that's embedded within the darkness.
We can let whatever is happening to us ruin our day, week, month, or year. Or we can take a deep, grounding breath and find the blessing buried in the burden.
But here's something even better than that: create a blessing from the dark valley or heavy, perhaps even soul-crushing burden.
Who says you have to search for a blessing? Isn't that assuming one is there? Why leave something so important to chance?
Create Your Blessing
Why not choose to create a blessing instead?
Gratitude isn't just an attitude that chooses to count blessings instead of burdens.
Gratitude is an attitude that chooses to create blessings.
Gratitude is living with vision – seeing what's right with life instead of what's wrong with it.
Gratitude is miraculous. It's not just thanking God for what He's done but thanking Him in advance for what He's about to do.
When you use gratitude to make the most and the best of every situation, you create happiness for yourself and free yourself to live your joy, even when tears are streaming down your cheeks.
That, my friend, is a special kind of superpower, and you become a hero for yourself and the world around you.
Consider this inspirational insight on gratitude from Melody Beattie:
"Gratitude unlocks the fullness of life. It turns what we have into enough, and more. It turns denial into acceptance, chaos to order, confusion to clarity. It can turn a meal into a feast, a house into a home, a stranger into a friend. It turns problems into gifts, failures into successes, the unexpected into perfect timing, and mistakes into important events. It can turn an existence into a real life, and disconnected situations into important and beneficial lessons. Gratitude makes sense of our past, brings peace for today, and creates a vision for tomorrow.
"Gratitude makes things right.
"Gratitude turns negative energy into positive energy. There is no situation or circumstance so small or large that it is not susceptible to gratitude's power. We can start with who we are and what we have today, apply gratitude, then let it work its magic.
"Say thank you, until you mean it. If you say it long enough, you will believe it."
Or, as the Apostle Paul said, "Be anxious for nothing, but in everything by prayer and supplication, with thanksgiving, let your requests be made known to God; and the peace of God, which surpasses all understanding, will guard your hearts and minds through Christ Jesus. (Philippians 4:6-7, NASB.)
Happy Thanksgiving, today, tomorrow, and always.