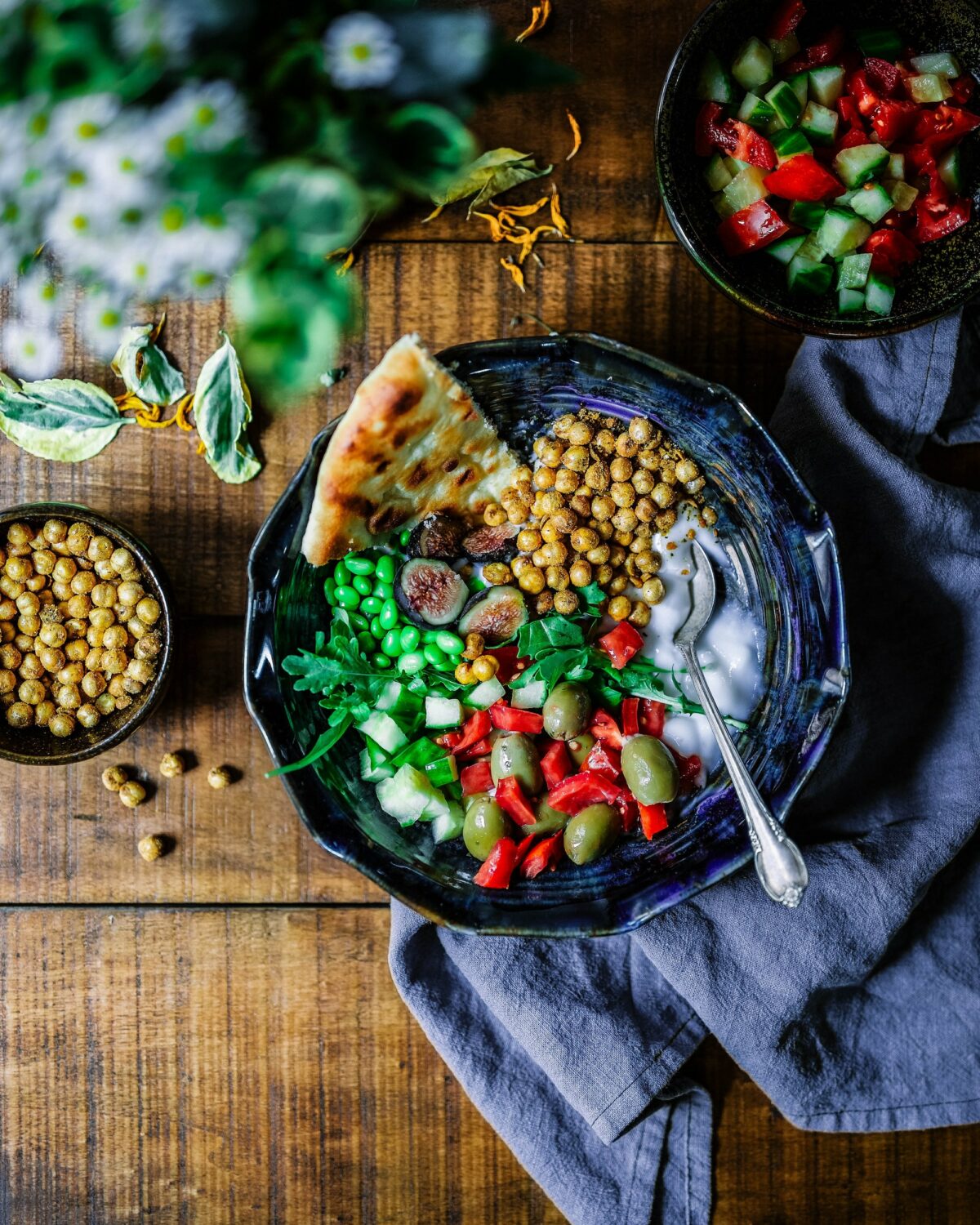 June 3, 2021
Getting Enough Protein and Nutrients on a Whole Food Plant Based Diet
Although there isn't anything wrong with taking dietary supplements, it's always best and healthiest to get our protein, vitamins, and other nutrients from whole foods instead of from powders and pills.
B-12
The good news is that the body doesn't need very much B-12. But, vegans can struggle with getting enough. A vitamin B-12 deficiency can cause anemia, fatigue, nerve damage, mood swings, and muscle weakness.
Sources of vitamin B-12 include, nutritional yeast, marmite, yeast spreads, fortified soy, almond milk, plant-based meats, fortified cereals, tempeh, chlorella, and nori seaweed, to name a few.
Please consult your primary health care provider if you think you might have an issue with your vitamin B-12 levels. Occasionally, vitamin B-12 injections may be a recommended course of action.
Iron
Iron plays a role in red blood cell production. Sources of iron include: beans, broccoli, and raisins. Since the body needs vitamin C to absorb iron efficiently, consider adding citrus to your diet.
Protein
Protein helps with skin, bones, teeth, muscles, and organs, and delivers amino acids to the body. There are three types of amino acids, of which essential amino acids are one.
The body can't produce essential amino acids; they must come from nutritional sources. But plants are unable to deliver complete proteins – proteins that carry all 9 essential amino acids. But, a great option is to combine protein sources like rice and beans. Eggs are a great source of complete protein, too – just make sure to include the yolk.
Calcium and Vitamin D
Calcium and Vitamin D are vital for strong, healthy bones. Some vegetarians augment their diet with fish occasionally because although it isn't plant-based, it is a whole food. Salmon is an excellent source of calcium, as are almond and cashew milks.
Broccoli, Brussels sprouts, collards, kale, mustard greens, Swiss chard, and other greens are amazing plant-based sources of calcium.
Many foods are fortified with vitamin D. When it comes to plant sources, mushrooms are a good option. But probably the best option comes in the form of getting a daily dose of sunshine. The body will produce vitamin D in response to sunlight. So, aim for at least 10 minutes of sunshine daily.
As a side note, you can use impact and resistance exercises for strong, healthy bones.
In summary, although it might not be as easy for vegans and vegetarians to get the required amount of certain nutrients, it isn't as hard as one might think either. Whole-food plant-based sources should always be the first option. But keep in mind that there isn't anything wrong with supplements either; discuss the matter with your doctor. Remember, at the end of the day, the important thing is to protect and maintain your health and energy levels.
Photo by Edgar Castrejon on Unsplash