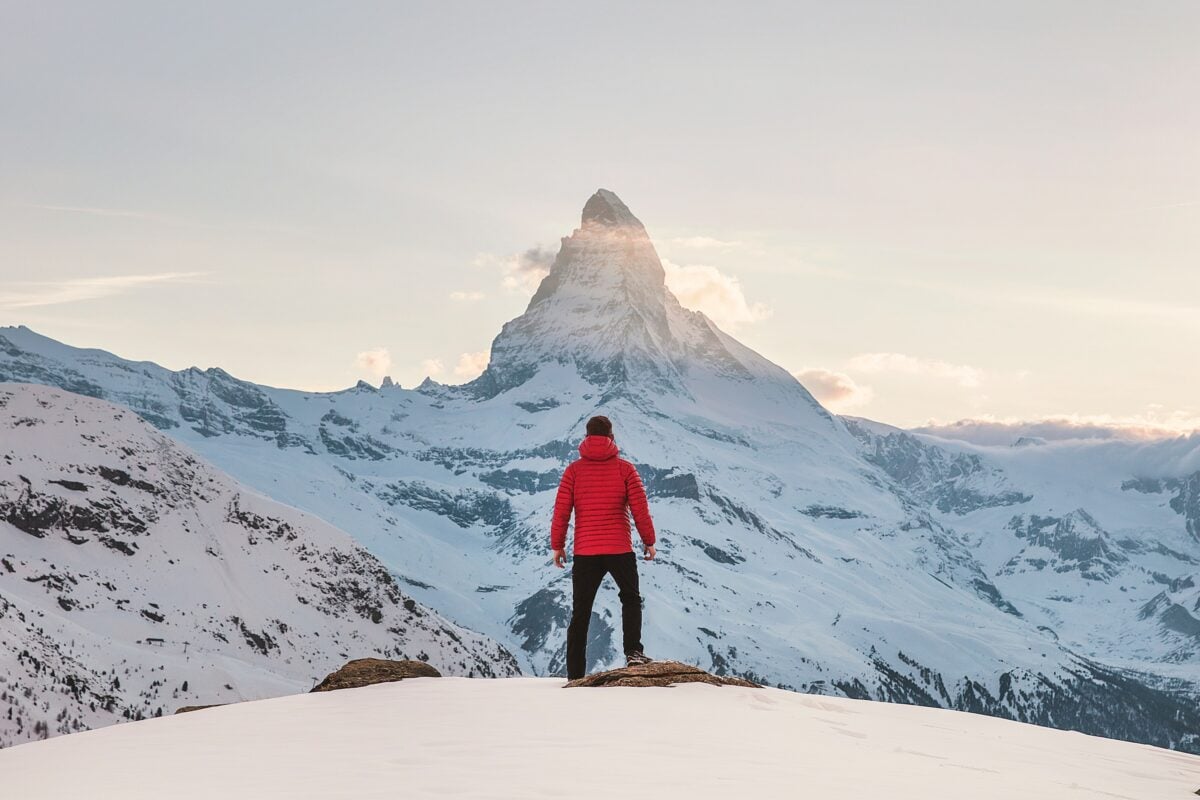 January 4, 2018
Make Your Health & Fitness Resolutions Stick!
It's that time of the year when tons of well-meaning people head to the gym to begin working on their new fitness goals.
It's unfortunate that most of these resolutions will be long forgotten by mid-February (or sooner).
The main reason is because most resolutions are unrealistic; people set themselves up for failure before they even start!
The idea of conquering the mountain is exciting! But the actual climb? Not so much.
Losing 50 pounds by summer sounds exciting but it's a bit overambitious for most people. Such goals make it difficult to remain enthusiastic about the new you because the results aren't coming fast enough – as is often the case with health & fitness resolutions.
Take it slow…
It took years to develop the lifestyle habits that led to where you are now. Changing these habits will take time. This isn't what you want to hear but it will keep you from quitting too soon.
Stick with it for at least 30 days…
It takes at least three weeks to start a new habit (in two weeks it should start feeling like your "new normal") and six weeks to anchor it. So if you quit within the first two weeks you'll never know whether the change was right for you.
They say "In two weeks you'll feel it & in four weeks you'll see it!" Whatever you decide to change about your lifestyle, whether it's your diet or how often you work out, give yourself at least 30 days to see if the change is right for you.
Develop a daily regimen…
If you truly want to change your lifestyle you can't just go with the flow. You can't go to bed, wake up, eat and workout if/whenever you feel like it.
Saying "I'll work out more" is not a plan. It's a wish. And it takes more than wishes & good intentions to break unhealthy habits and for you to create the life you say that you want.
If you want your resolutions to stick, schedule time for them in your calendar. If you're planning on going to the gym 3 to 5 times a week, add it to your schedule and remember to include time for your commute. Don't leave any room for excuses.
Celebrate all achievements, big & small…
Positive reinforcement is important for staying on track. A goal that is all work and no play is extremely demotivating, which greatly increases the risk of throwing in the towel.
The reward must be something that is beneficial and keeps you on track – something you want and look forward to but WON'T derail your efforts.
You shouldn't celebrate losing a couple pounds with 3 slices of chocolate fudge cake. It might not be enough to make you regain the weight but it'll make it harder for you to stay on track because you will lose momentum. A better idea would be to buy yourself some new workout clothes or treat yourself to a well-earned massage.
These time-tested tips offer an insight into the psychology of resolutions so you can know which pitfalls to avoid while giving your resolutions enough time to take hold.
You WILL conquer that mountain in 2018…as long as you never stop climbing.